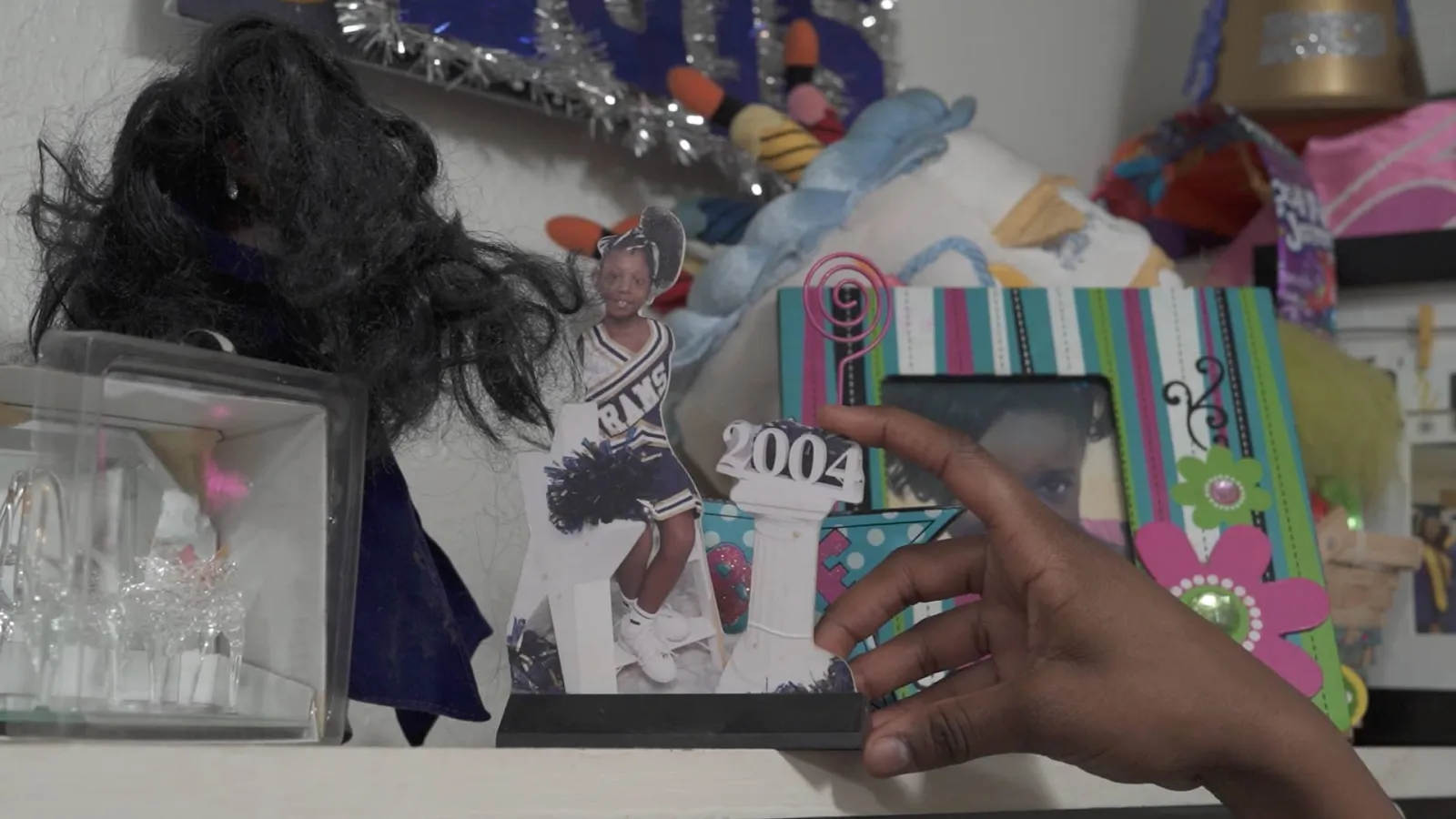 Seeing Beyond a Single Story with 'Wonderfully Made' Filmmakers
Feb 18, 2022
Talking with documentary filmmakers Benita Ozoude and Kashmiere Culberson
The film is a powerful exploration of disability culture and community. I'm curious how the theme of community and family came to be so strong in this film?
Benita: You know, I think one of the coolest things about sharing a story in documentary format is that the story has the ability to take on a life of its own. Going into this, I thought it was just going to be a simple observation piece of seeing Kash do some amazing things with feet due to her unique ability. We humans are so much more dynamic than what is shown on the surface. We play a variety of roles and many are blessed to be surrounded by strong support systems. From getting to know Kash and just spending so much time with her behind the scenes, I know she is all about her family. Kash's family is her rock, and it was beautiful to see her in the role as the oldest sibling, or the devoted daughter. If anything, the focus on these meaningful relationships shows how relatable Kash is to the "everyday" person.
Can you talk about Texas? What is it like to do your work (as media makers) in this region and for Kash, what do you hope the people of Dallas specifically learn from you?
Kash: Texas literally feels like home to me not only because most of my family lives down here or my home is down here, but Texas gives a welcoming feeling to all different cultures and a variety of different people. I pray and hope that people from Dallas look at my story and feel like they can do anything that they set their mind to no matter what challenges may come their way. Everyone has their own story and challenges no matter if it is mentally, physically, or emotionally. I want to also teach Dallas women and men that if I can have confidence you can too! Everything is possible with God.
Benita: As a documentary filmmaker, I oddly feel like working in the South, particularly in Texas, gives me more freedom and control as an independent creator. There are fewer distractions and competing voices to decipher. I have the space to constantly seclude myself to process and reflect. I have tried working in locations like New York, and it was a night and day experience for me. I think I value the opportunity to slow down sometimes and go at my own pace depending on what season I'm at in life.
What is it like to tell your story in this format versus on your Youtube channel? Also, what challenges did filming in this format present? What excited you about doing a documentary?
Kash: I love being able to tell my story in a documentary form because I am able to tell my story and discuss my challenges while y'all are able to see me move around in action in real-life scenarios. During this film and time in my life, I was going through a transition that was different, and me looking back at where I was in my life and where I am now made me tear up honestly. My own story showed me not to ever give up and always know my worth!
Filming this documentary was a piece of cake thanks to Benita! It is good filming and working with a director that knows exactly what they want. I honestly wish Benita could be my filmmaker and editor for YouTube because she made everything so great! Without her, none of this would have even been possible and we would even lift each other up on days we were feeling low. To see how lovely this video turned out was a true blessing. I was excited about doing this documentary because I love telling my story and reaching out to more and more people in this world just to encourage them.
What did you learn about yourself in telling Kash's story?
Benita: Hmm, great question! I learned that I could sometimes overthink quite a bit because I want to make sure that anyone I am making a documentary about feels empowered and safe. I was so worried about telling the wrong story that would not fit who Kash is or reflect her viewpoints on her unique experiences. I had to trust Kash with this project. I really did not want to orchestrate a thing, even in the editing process. I would just follow her lead so that I could experience Kash in those intimate, genuine, and free moments. And I think relinquishing so much control was new at first but blossomed as an opportunity to see an interesting take on how one may view physical disabilities. I started to ask myself, "What does being "normal" even mean anyway?" We as a society can limit ourselves greatly in our interactions with those different from us if we only stick with the stereotypical single story. Push beyond your comfort zone and truly get to experience people.
What do you hope the Reel South audience learns from your short film?
Kash: I hope that everyone is encouraged and learns that everything is possible no matter what your situation may look like. Everyone goes through something but only the strongest will survive.
Benita: Yeah, in all seriousness, the one person who can set a limit for you is yourself. Don't count yourself out so soon. You will be surprised what you can accomplish and overcome when you invest in valuing your uniqueness.
Were there any behind-the-scenes moments you wish you would have gotten on film? Or anything you had to cut for whatever reason?
Kash: I most definitely feel like there were some moments we should've gotten on film when it came to us getting to know each other and discussing what all we have been through in life. It is a beautiful thing knowing everything we were going through around that time only made us stronger. We both were in a "working progress" phase in our lives and just to look back and see how far we came is a blessing. This documentary has really outdone itself, and I thank God for Benita being able to push herself to complete this project. Personally, I was going through such a change when Benita was filming this documentary of me and there was something we cut out for personal reasons, but to see this transition in the film showed me that with God I can get through anything!
Do you have anything that's upcoming that you'd like to brag about?
Kash: The only thing upcoming that I have to brag about is how I am going to touch millions of hearts and encourage people with my testimony. And Benita is going to be one of the biggest filmmakers real soon!
Benita: You are too sweet! Love you girl!
Category
Share