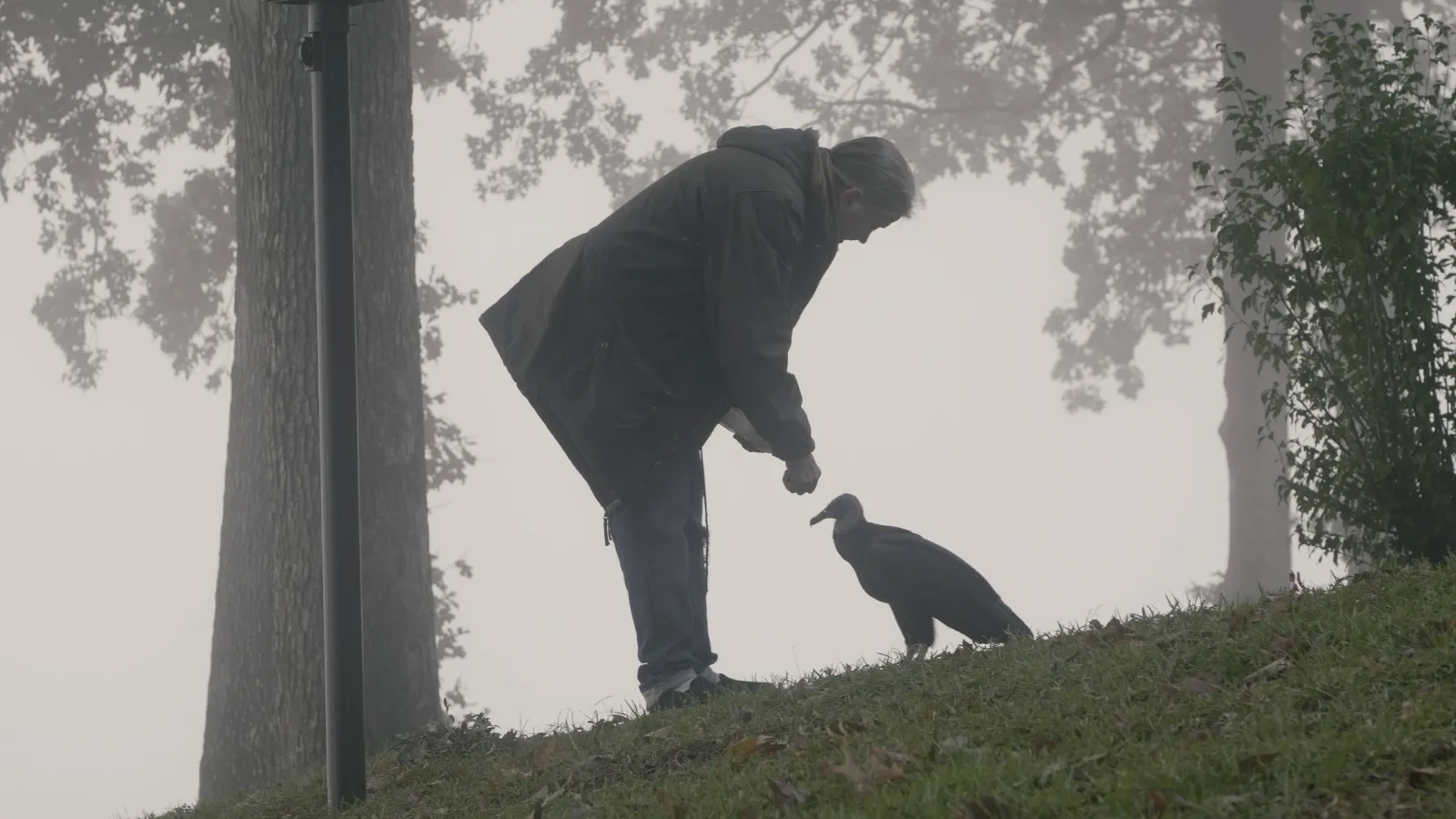 Season Seven Expands
Feb 18, 2022
PBS SERIES REEL SOUTH EXPANDS IN SEVENTH SEASON
Six new films to debut this Spring with broader digital rights
February 18 – Reel South announces 6 new acquisitions to premiere as part of the PBS series' seventh broadcast season for national release. The series also acquired robust streaming and home video rights with plans for expansive multi-platform distribution for public media. The season will premiere via PBS Plus in the series' traditional broadcast format on Monday April 11, 2022, with additional streaming and digital rights to follow.
"Season 7 of Reel South is a study in survival and belief," said series producer Nick Price, "With a formidable cast of unforgettable women (and one enlightened mortician), six new films offer audiences a look past the specter of our present. Difficult jobs, anxious families, and hardened communities shape their stories, but with an assured vision for a future of their own making, these Southerners offer a powerful argument for perseverance."
The new season kicks off on April 11, with director John Alexander's documentary adaptation of Sharon Preston-Folta's memoir Little Satchmo. The film is an intimate exploration of the life and legacy of iconic jazzman Louis Armstrong through his relationship with the daughter that the public never knew existed, and it seeks to correct a historical narrative relying on caricature for too long.
April is rounded out by two features from Nashville's Orion Pahl and Durham, North Carolina's Rodrigo Dorfman in his most personal film to date. In Bury Me at Taylor Hollow a passionate mortician, after spending 15 years working in the conventional funeral industry, is paving uncharted territory to help create the first natural burial ground of its kind in Tennessee. The film recounts his personal journey from mortuary traditionalist to global-thinking environmentalist, as he seeks a better place for his community to lay to rest. Quaranteened follows the lives of four sisters from a blended family in Durham, North Carolina, as they cope with the anxiety of their disrupted lives and stolen dreams with humor, self-reflection, and just enough mayhem to pass the time.
In early May, the series again offers the outstanding historical documentary Seadrift. Directed by Tim Tsai, the film harkens back to 1979, when a Vietnamese refugee shot and killed a white crab fisherman at the public town docks in Seadrift, Texas. What began as a dispute over fishing territory erupts into violence against Vietnamese refugee communities along the Gulf Coast.
Said Price, "Tim's film continues to resonate with us. We ask audiences to view this film again in context with today's resurgence of anti-Asian violence across the South and the country and also at a moment of profound division within even small communities. Nowhere is immune and because there is no vaccine for racism, collective acts of community accountability in the public sphere are more important now than ever before."
Director Catie Skipp follows with her documentary short, Florida Woman. When the media gets wind of Mary Thorn's alligator story, she's characterized as just another crazy "Florida Man." Skipp pulls back the curtain on the media's portrayal of a nurturing woman –– an ex-pro wrestler turned animal lover, who challenges the state to save her pet alligator. Thorn and her gator Rambo reveal the humanity and complexity behind the viral headlines. Alongside it is the television debut of If/Then funded film, Madame Pipi, directed by Miami's Emmy-nominated Rachelle Salnave. Madame Pipi follows the lives of Haitian bathroom attendants working in Miami's hottest nightclubs. Often invisible, underpaid, and underappreciated, their stories showcase a custodial world built on the backs of women of color, in a city known for debauchery, diversity, and exceptionalism.
The season concludes May 16 with the premiere of Jonathan Sutak's Arkansas feature documentary Broken Wings. In picturesque Hot Springs, a one-winged American black vulture named Adonis captivates a small town. The bird is lovingly cared for by two devoted women: Jayne, a down-on-her-luck Arkansas waitress, and Ann, her 80-year-old British roommate. Broken Wings asks: How can a bird who devours the dead inspire the living?
"We created Reel South to dispel outdated and often offensive stereotypes about the American South," says Reel South creator and executive producer Rachel Raney, who directs National Productions at PBS North Carolina, "but also to examine hard truths about our region. This new collection of films does both of those things –– by centering the voices of strong Southerners committed to speaking their truths and changing their communities for the better."
Category
Share