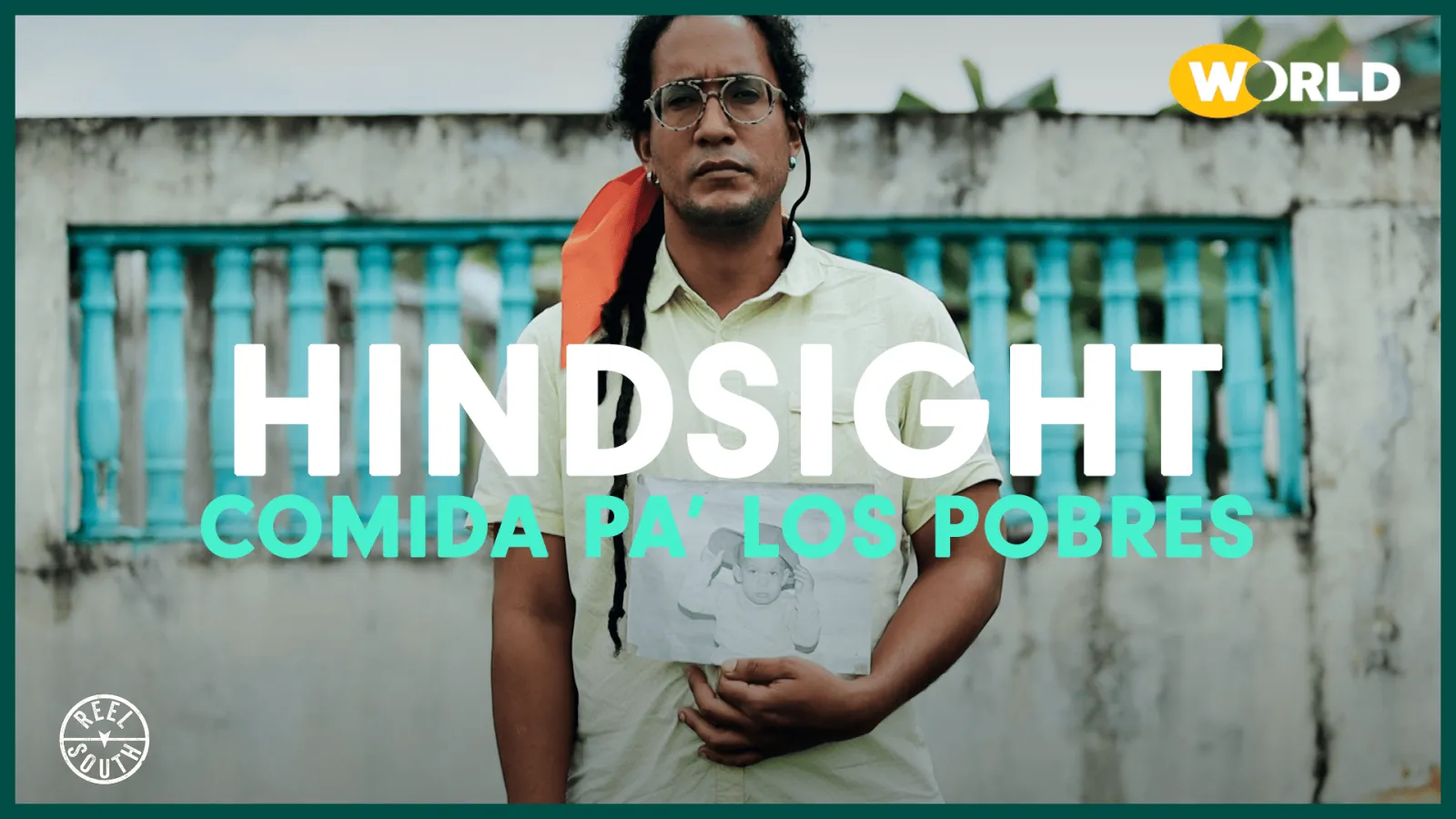 Puerto Rican filmmaker Arleen Cruz-Alicea on Hindsight and placing herself in the South
Aug 31, 2021
"Comida pa' los Pobres" follows Giovanni, a young Puerto Rican activist, as he confronts the island's persistent crisis of food insecurity. Motivated by his childhood struggle with hunger, he seeks to inspire his fellow citizens to join a movement of solidarity-oriented work by feeding families and college students through mutual aid efforts – all while facing challenges from local authorities.  Reel South series producer Nicholas Price interviewed Comida director Arleen Cruz-Alicea, from Puerto Rico. Their conversation has been edited and condensed.
Nicholas: This is such an important film for Reel South because it's the first film outside what most consider "the South." How do you feel about positioning your work as part of this region?
Arleen: In the Hindsight project context I always refer to Puerto Rico as the "south of the south". Puerto Rico is a very particular and complex place. We are a region on our own. Our colonial situation permeates all components of our life as a country. Our issues are very different from those from the South region, but I can recognize how our stories are related beyond the geographical.
Being part of this series gives me the opportunity as a Puerto Rican, living and working from Puerto Rico, to share a story that otherwise would not reach a wide audience. It is an opportunity for people from the territorial USA to get close to our reality and contextualize the little info that they may read in the news or web.
Nicholas: When we look at the breadth of food media out there, what was the thought behind your style of filmmaking?
Arleen: I am interested in documenting the essence of stories; recording the intangibles of the human experience. Food is the main purpose that drives the actions of this organization. For my storytelling, I approached food as a metaphor for the movement itself. I worked with a photojournalist as a DP, with whom we explored the construction of sequences that would connect the audience to the food while evoking the energy from which Giovanni and his colleagues work in Comedores Sociales.
Nicholas: What does this film have to say about the recent events happening in the region like in Cuba and Haiti? Do you think these events are related?
Arleen: In the Caribbean, inequality is latent and the need to decolonize ourselves for a healthy country development is imminent. Every island has its own particularities and is dealing with specific issues, not necessarily related to one another. Initiatives such as Comedores Sociales that base their work on the concept of mutual aid are a fundamental basis for achieving this change where people take control of their own well-being.
Nicholas: The message in the film is that people are each other's path forward. How do Giovanni and Comedores Sociales keep this momentum?
Arleen: Comedores Sociales is a solidarity-based movement, which is very different from those efforts based on charity. They are creating a movement where the main objective is to take care of each other and from there, nurture community life. The group is constantly creating new projects, reacting to what is happening in the country, and improving the way in which they support their own initiatives financially and with resources. More than by momentum they observe and evaluate the best ways, trying new paths, outlining new proposals – always seeking to nurture the people while strengthening the relationship between everyone in the community, growing this project of mutual support.
Nicholas: What does it mean to you to be making this (your) film in this moment, and in this South?
Arleen: Food is the basic element that nurtures our bodies. It can also determine the way a community relates to one another. Access to food is usually taken for granted. In the past decade in Puerto Rico, we have experienced a lot of struggles: Hurricanes, earthquakes, and now the pandemic. In the context of a very complex political status, the response of the government has not been enough. In the end... Solo el pueblo salva al pueblo. Only the people save the people. I believe in the power of community and the profound impact of solidarity. Comedores Sociales and Giovanni's activism are concrete examples of how to care for each other. Being able to make this film and share this story is a way to inspire other people and communities to build their own solidarity-oriented movements regarding food, housing, child care, youth programs. I'm interested in sharing with the audience the intangible aspects of the human experience, in this case how Giovanni's past impacts at a very deep level his actions in the present.
Nicholas: What was it like for you working with public television for the first time?
Arleen: The Hindsight project has been a very rich, nurturing, and inspiring experience. As a Puerto Rican filmmaker living and working from Puerto Rico, the resources and access to the industry are very limited. PBS is a very important venue; it is a quality seal that has an impact on a very wide audience. Having the opportunity to share this Puerto Rican story on this platform is a way to connect people with our Caribbean stories and hopefully open the doors to some more conversations.
Nicholas: What do you want the audience to know about this community you have documented?
Arleen: As a filmmaker, I want to portray our reality from the inside and hopefully provoke the audience to have a new perspective of how we live on the island, beyond beaches and reggaeton. "Comida Pa' Los Pobres" is a Caribbean film that tells the story of how food can be the power that transforms the way we live in a community.
Nicholas: What's next for you?
Arleen: I'm currently in post-production of another short documentary, Cacerola Girl. It's a chronicle of a Puerto Rican young woman who became a symbol during the Summer 2019 uprisings in Puerto Rico, for confronting the police making noise with a cacerola. I'm also in the development phase of a feature-length documentary that will use magical realism as a fundamental resource of its storytelling. I want to share with the audience the story of my 90-year-old friend Eloína and her path to designing a rich and adventurous life for herself after her 50th birthday.
Category
Share