In "Udaan," which means soar in Urdu, follows a young Pakistani woman, named Baneen, as she immigrates from Karachi, Pakistan to a small town in Arkansas to begin her first year of college. Due to COVID-19 restrictions, she prepares to live in isolation with her family and to attend classes remotely. But when her mother is turned away by Immigration and Customs Enforcement, she must learn to navigate her new life in the U.S. alone. The film is directed by Baneen's cousin Amman Abbasi and Reel South producer Nick Price connected with the director to discuss the behind-the-scenes motivation and cultural highlights of the film.
Nicholas: I've told you this before but I do think that your filming, especially in Pakistan, reminds me of cinema from the region decades ago. Do you have any film inspirations that you draw from? You directed remotely from the US for the scenes in Karachi. What was that like for you and can you tell us about the talent in Pakistan you worked with?
Amman: Cinema from the region has a near and dear spot in my heart. The motion of the camera often feels musical and tied into the emotional psyche of characters in a way that is full of expression. I wanted elements of that in UDAAN. Directing this remotely was the only option and Ziyer my cinematographer and I thankfully shared a similar language that made it easier to navigate a difficult task of directing remotely. I wanted still and quietness so you have a sense of what it is like living there. I wanted the senses from the color to the sound to live in a subconscious way much like when you are living somewhere. I have always been drawn to films that allow the expressions, sounds, and colors to do the narrative heavy lifting.
Nicholas: Another component I love in this film is the wonderful fluidity of Baneen and everyone's language between Urdu and English. I'm really excited for the audience to learn more about this language, perhaps for the first time. Is this the first project you have made in Urdu? Can you speak to what you hope Arkansas audiences glean from the Pakistani culture?
Amman: Other than homemade movies my brother and I made when we were young this is the first film that I've made in Urdu. While Urdu and Sindhi is what is predominantly spoken in the household English finds its way in as well and that was just natural and I didn't want to require it only be one language but allow it to be what life sounds like. It is exciting to potentially introduce new culture, language and a way of life to people who may have not been exposed to it. I sense the elements of hospitality and family in Pakistani culture will be quite relatable to those in Arkansas.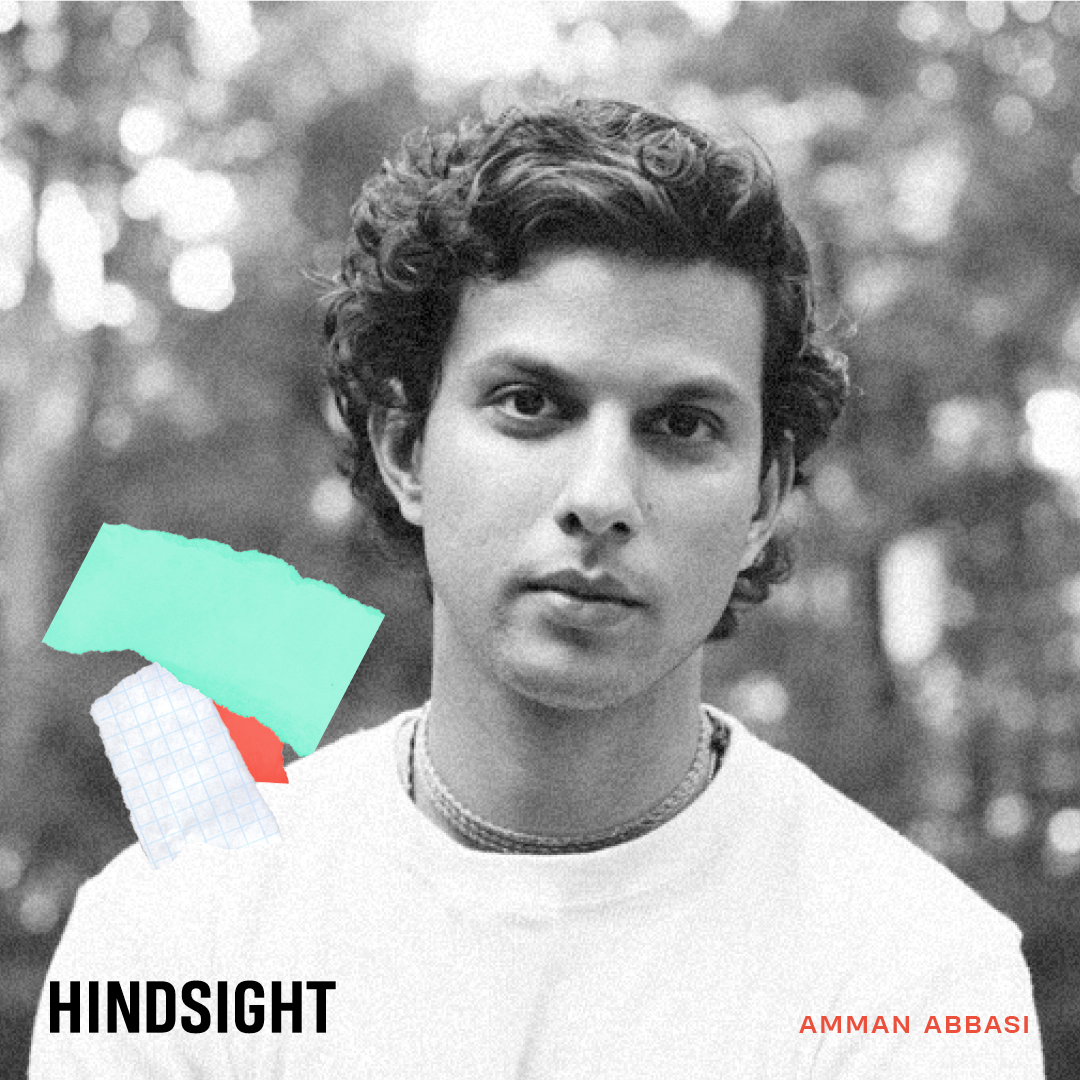 Nicholas: How important is it for you to represent Arkansas as a filmmaker, where very few films are made? But also, how important is it for you to represent this immigrant experience?
Amman: Arkansas can be such a magical place. It can also be a rude reality. The complexities and contradictions of that seep through to my films as that dichotomy is something I've wrestled with. Also depicting modern-day immigration is important to be able to see because it often is just a headline or an abstract conversation among people but truly seeing it with those who have to go through it changes the perspective. 
Nicholas: Baneen is your cousin and arrives in America on the day of the Capitol Insurrection. What was her reaction to seeing this in the days afterward while also managing a crisis of her own? Do you think making this film with you helped her process?
Amman: I sense it was pretty overwhelming and stressful for Baneen and I really felt for her. The whole family did. We all just wanted to do what we could to take things off her plate. I think she really felt compelled to tell her story even more given what had happened. Baneen is a pretty astounding resilient and positive person and I see how she is emerging as a very strong person through all of this.
Nicholas: What does it mean to you to be making this (your) film in this moment, and in this South?
Amman: I mean I really just want to show individuals what the south is really like and not sugarcoat it or romanticize it. So I always feel responsible to make sure I am giving it a really fair perspective given that it has been my home for so long as well.
Nicholas: What was it like for you working with public television for the first time?
Amman: Working with public television for the first time went really smoothly. Very supportive and risk-taking organization. They really got behind me as the filmmaker and trusted my vision which felt great. I would love to work with them again.
Nicholas: What do you want the audience to know about this community you have documented?
Amman: I want audiences to observe life and culture from another place. From Pakistan. A beautiful country with beautiful culture and allow that to influence America in a rich and robust way. I also want audiences to observe the true oddities, absurdities and trauma that is the immigration process.
Nicholas: What's next for you?
Amman: I want to make a narrative in Pakistan soon. I think making this documentary has been the precursor to that.
Category
Share