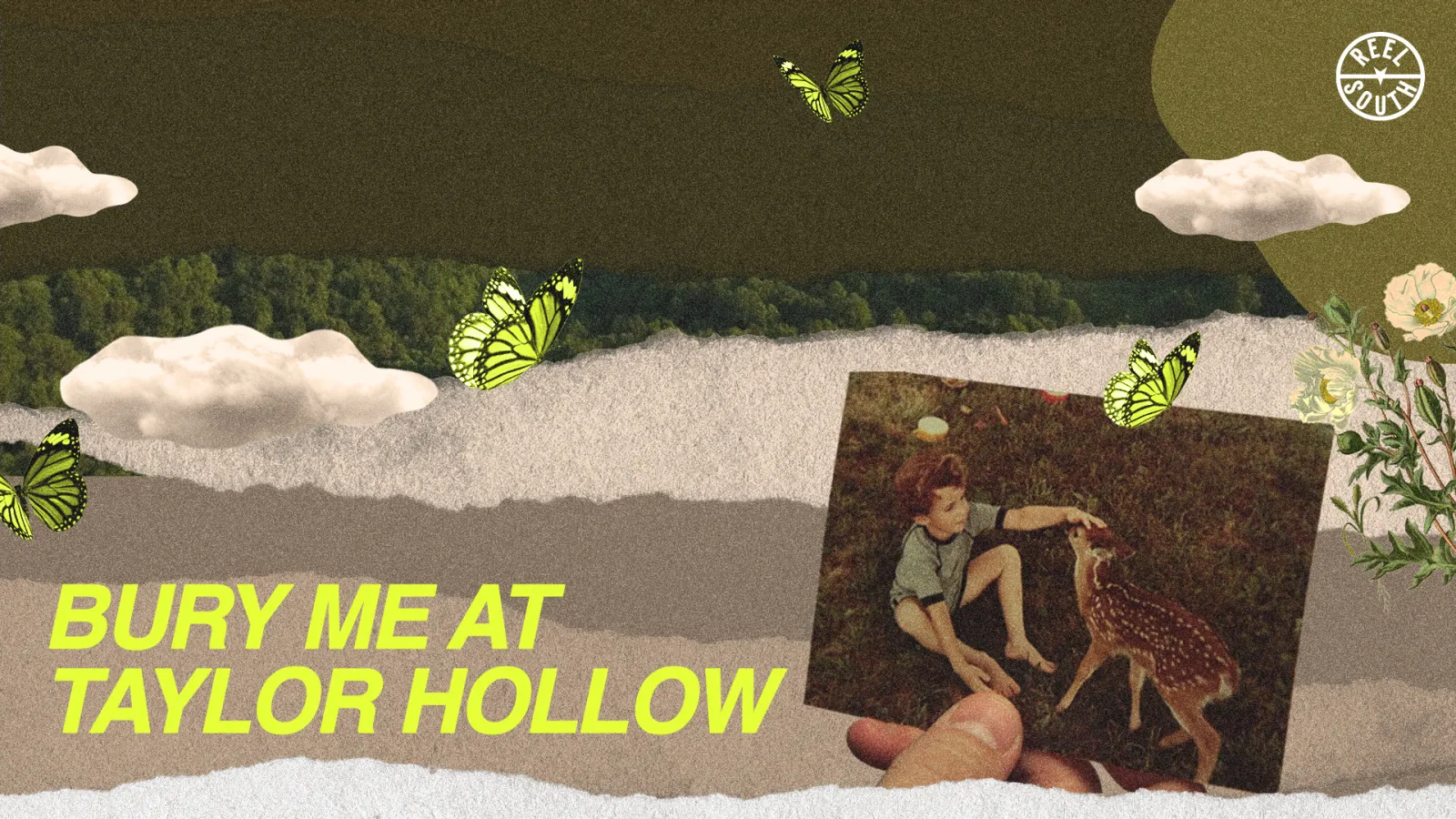 Filmmaker Feature: Death embraced by creator Orion Pahl in 'Bury Me at Taylor Hollow'
Apr 17, 2022
The second film of Reel South's Season 7 is Bury Me at Taylor Hollow, which follows a Nashville-area mortician who recounts his own journey from traditionalist to global-thinking environmentalist, as he seeks a better place for his community to lay to rest. Filmmaker Orion Pahl is the brain behind the film and before the premiere of his film, Reel South digital media producer Heather Leighton asked him for insight into the creation of Bury Me at Taylor Hollow.
This film has been edited and condensed for clarity.
Leighton: What do you hope people learn from Bury Me at Taylor Hollow?
Pahl: Our burial practices in the USA are lagging because we avoid death. I hope people learn there are better ways to do things. I hope the film helps foster meaningful conversations so that we aren't cut off from a natural process that can be both earth-friendly and healing as we grieve the ones we love.
Leighton: What were the challenges you came across during the filmmaking process?
Pahl: The biggest challenge was shaping the story. I filmed for several years without a story structure. I would not have made this film without Rebekah Pahl, my wife, and creative partner. She reviewed all the footage I had and helped me organize and stitch scenes together in a way that flowed. Once we had an edit; our community gifted us their time, attention, and perspective to tighten it up. The feedback and insight from Nick Price, the Reel South series producer, were really helpful for the broadcast edit. 
Leighton: Was there any part you wish you captured for the film? Any behind-the-scenes moments to share?
Pahl: The initial edit of Bury Me at Taylor Hollow did not have a scene of a burial. This is something I knew the film needed. Thanks to the trust John Christian built with a family, I was able to film an actual burial for the feature-length edit. It was a profound experience and I hope the scene (the final scene in the documentary) is as impactful for the viewer as it was on me. I'll be forever grateful to the family of Cory Fite for welcoming me into that sacred experience. A special thank you to his three children for welcoming and trusting me. 
Leighton: What is your personal favorite part of the film?
Pahl: My favorite scene is the burial at the end. My second favorite part of the film is the scene at John Christian's childhood home in Camden, TN. What he shares about burying his parakeet is the hinging scene of the story. It shows our impulse, even for him, to try to preserve the things we love. It's a really honest and important moment. The montage right afterward with the Purple Martin murmurations is my favorite cinematic moment. Gets me every time. It's set to Mike Viola's "King Kong Hand" which is a weird and excellent song that everyone should listen to. 
Leighton: What was the most surprising part of the burial process for you that you learned during the creation of the film?
Pahl: I didn't realize that cemeteries place caskets inside a concrete vault beneath the ground. It's done so that the ground doesn't sink in so they can easily mow the grounds. Coming together to celebrate, grieve, and process the death of a loved one is really important for the grief process. I've had profound moments at funerals that used a casket and vault. But learning that the concrete vault is solely for mowing purposes was eye-opening.
Leighton: What life or career update, can you share with us?
Pahl: I'm quitting my job in April 2022 to pursue making more documentary films. The pandemic taught me that my energy is limited, so I've gotten more serious about what I want to do with it. I'm working as the Director of Photography on a short documentary titled "To Mothers, From Sons" right now. It's a story about two young men going against the wishes of their refugee parents by opening a food concept in Nashville which blends the American South and their Laotian heritage. I hope their authenticity, vulnerability, and family story are something a lot of people will relate to. I'm in the research and development phase for several other documentary projects. I have a love/hate relationship with the social-app-internet (upside-down smiley face), but people can find me most places @orionpahl if they want to follow what I'm thinking, making, and working on. And if you read this far, thank you!
To watch Bury Me at Taylor Hollow, visit PBS.org/show/reel-south/ here.
Category
Share